How to create a bootable USB stick on Ubuntu
Ubuntu is an open source software platform that runs everywhere from IoT devices, the smartphone, the tablet and the PC to the server and the cloud. To create a USB stick from which you can install Ubuntu, you must first download Ubuntuand, if you want, verify the download. Here's How to create a bootable USB stick on Ubuntu.
Maximise service availability
Mission-critical workloads, such as enterprise databases, virtual/cloud hosts or infrastructure services, can't afford downtime. The Canonical Livepatch Service lets you apply kernel fixes in seconds, without restarting your Ubuntu 16.04 LTS system. Fewer reboots means improved service availability.
Maintain security and compliance
When a security loophole is identified in the Linux kernel, patching is the only way to reduce your exposure from malicious attack.
But finding a downtime window to address security vulnerabilities can be challenging. The Canonical Livepatch Service applies Linux kernel patches without rebooting, keeping your Ubuntu 16.04 LTS systems secure and compliant.
Integrated service delivery
The Canonical Livepatch Service is available with an Ubuntu Advantage subscription. For existing customers introducing the Canonical Livepatch Service into your existing administrative processes is simple.
Then, follow these instructions:-
Insert a USB stick with at least 2GB of free space
Open the dash and search for Startup Disk Creator
Select the Startup Disk Creator to launch the app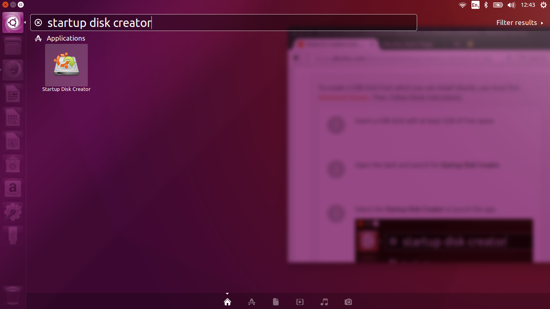 4. Click 'Other' to choose the downloaded ISO file if it isn't found automatically, select the file and click 'Open'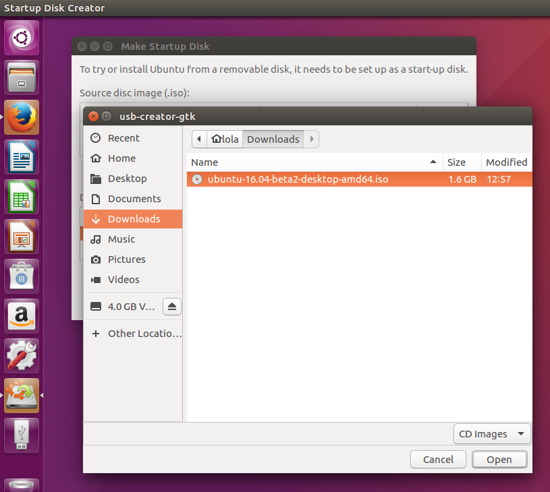 5. Select the USB stick in the bottom box and click 'Make Startup Disk' and then 'Yes'
6. That's it! When the process completes, you'll be ready to restart your computer and begin installing Ubuntu.